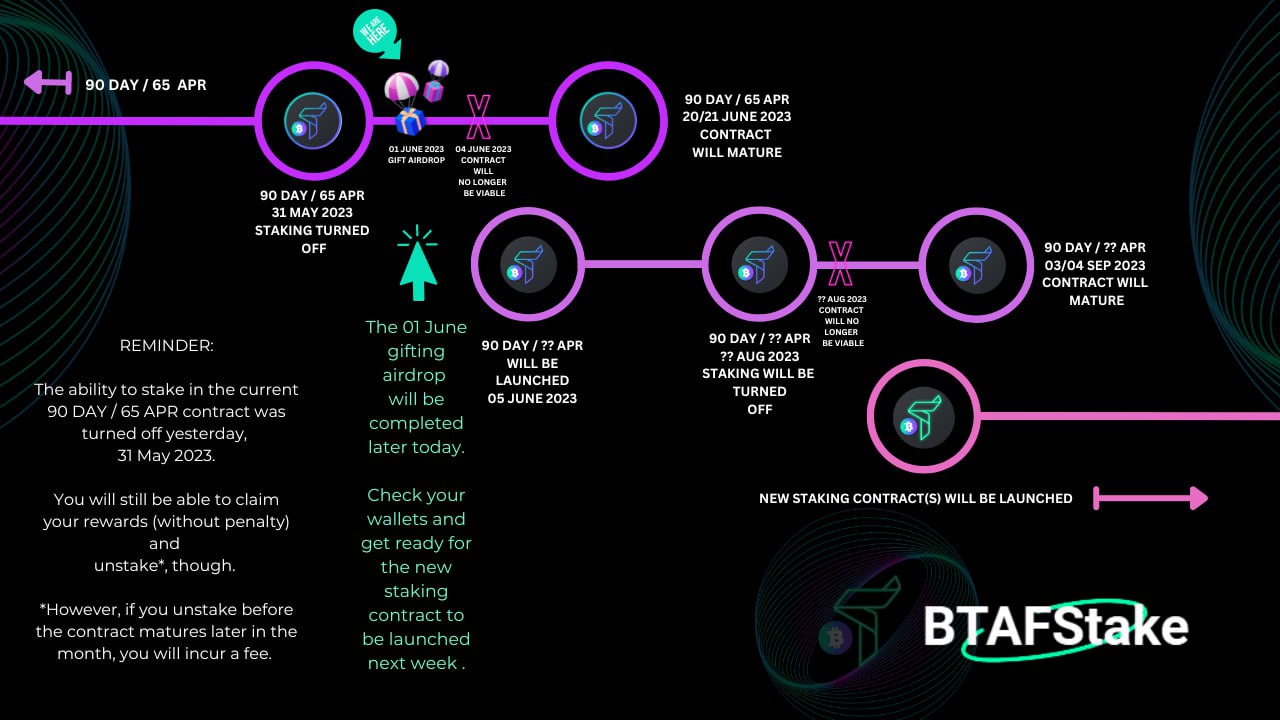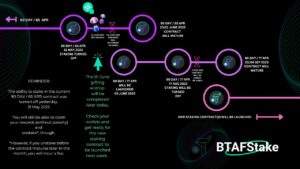 πŸ"£ Today being the first of the month, the monthly Gifting airdrop of BTAF tokens will be taking place!
Check your wallets over the course of the day – if there are any issues, please feel free to send us a support ticket HERE!
Then, keep an eye out for the announcement of the new staking contract which will be launched in the next few days! πŸ₯³
Reminder: Staking into the current contract is no longer viable. If you do stake from today, you will lose more tokens due to fees, than will be generated as rewards. See the previous posts for more information.
If you can see the Staking button, please refresh your screen or clear your cache, and the button should disappear.
If in doubt, please create a support ticket in your account at www.BitcoinTAF.com or in the link above.πŸ€"