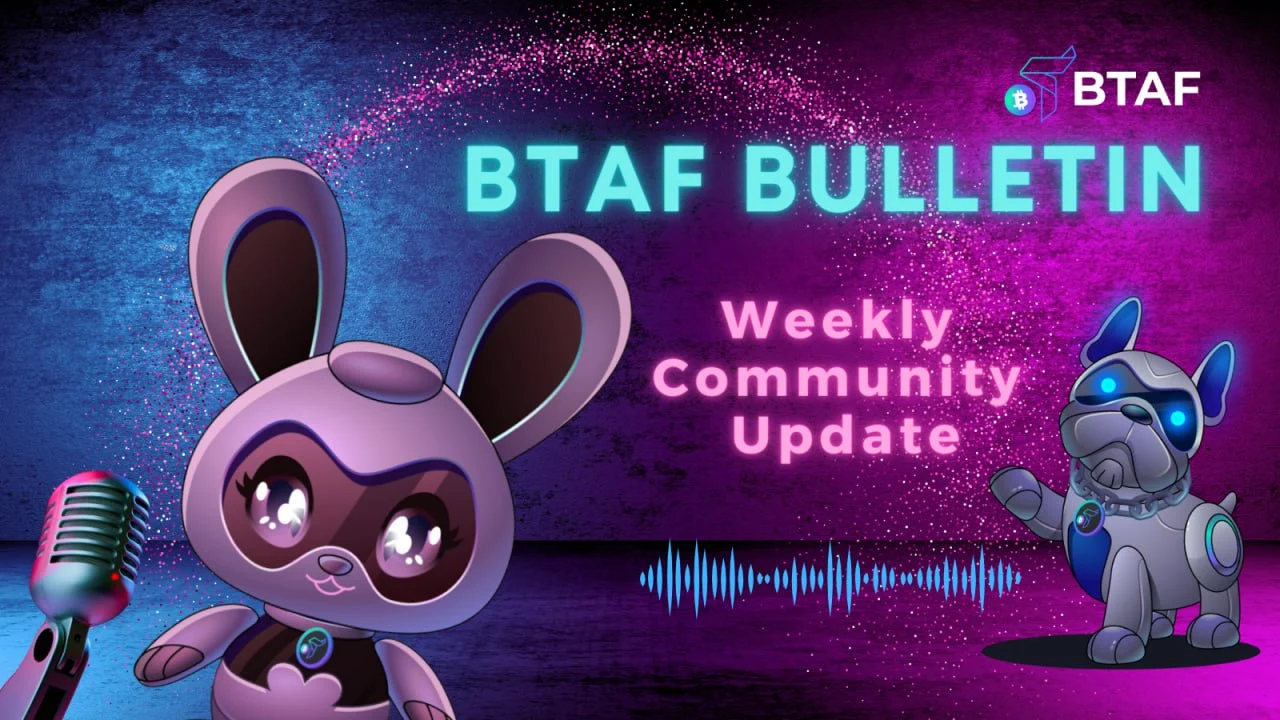 BTAF BULLETIN – 7 July 2023 #27
It may be downhill from here until the end of the year, but we're seeing plenty of 'up' in the market 😁
πŸŽ₯ If you want to see what last week's AMA was all about, HERE is the recording from it.
⚑️ BTAFPay: Since July 1st, the MTT subscription has become payable using BTAFPay – and they've managed 700% in the last 2 weeks!
Head on over to BitcoinTAF.com and go to the Online Store, and simply select the product (there are a few), and when choosing to pay for it, select BTAFPay! πŸ₯³
❗️IPO: IPO members keep an eye on the announcement channel as we have a super exciting announcement imminently coming your way! You'll have to act quickly to get in on this amazing opportunity!!πŸ"₯
If you are a Diamond or Platinum member, and have not yet joined the IPO membership, check your email for details. Check your junk mail folder and if you still can't find the email, please create a support ticket HERE.
If you're not a Diamond or Platinum Key member yet, you have the option to buy in still. See the online store on BitcoinTAF.com for more info! πŸ'€
πŸ"‰ BNB analysis: The past week BNB had a 6.34% bullish move up to 254.7 from 238.5. Monday was in line with the Detonator red dot and most of the market on the 12hr has started a new consolidation. Overall it's just more sideways movement – ranging for the past 27 days which can be tied to news in the asset. The most important levels are being kept. We had a significant indicator reset in the week and new support on this will be key for more bullish movement. We remain patient with the current correction.
πŸ₯© Second-course staking:
Most of you have unstaked from the older 90-day / 65% APR contract which expired on 21 June 2023 – for those who haven't, do so soonest!
We are now into the 5th week of the 90-day / 35% APR contract. The dashboard should look familiar to you and will work the same as the older contract's dashboard.
❗️If you have not yet completed your forms for the BTAF token Gifting airdrop, please do so sooner rather than later.
The Gifting airdrop form completion deadline is 1 Oct 2023. You all need to complete the form prior to this date in order for you all to be eligible for your BTAF token gift!
🎫 For any BTAF token questions around any of the above, please visit our Help Centre at https://help.btaftoken.io/ or create a support ticket HERE.
πŸ"… Note: The next live AMA is scheduled for Thursday, July 13th 2023 at 9am UTC. More details on this to come as usual!
Have a splendiferous weekend everyone!πŸ'ƒπŸΌπŸ•ΊπŸ»
πŸΎπŸ'œ