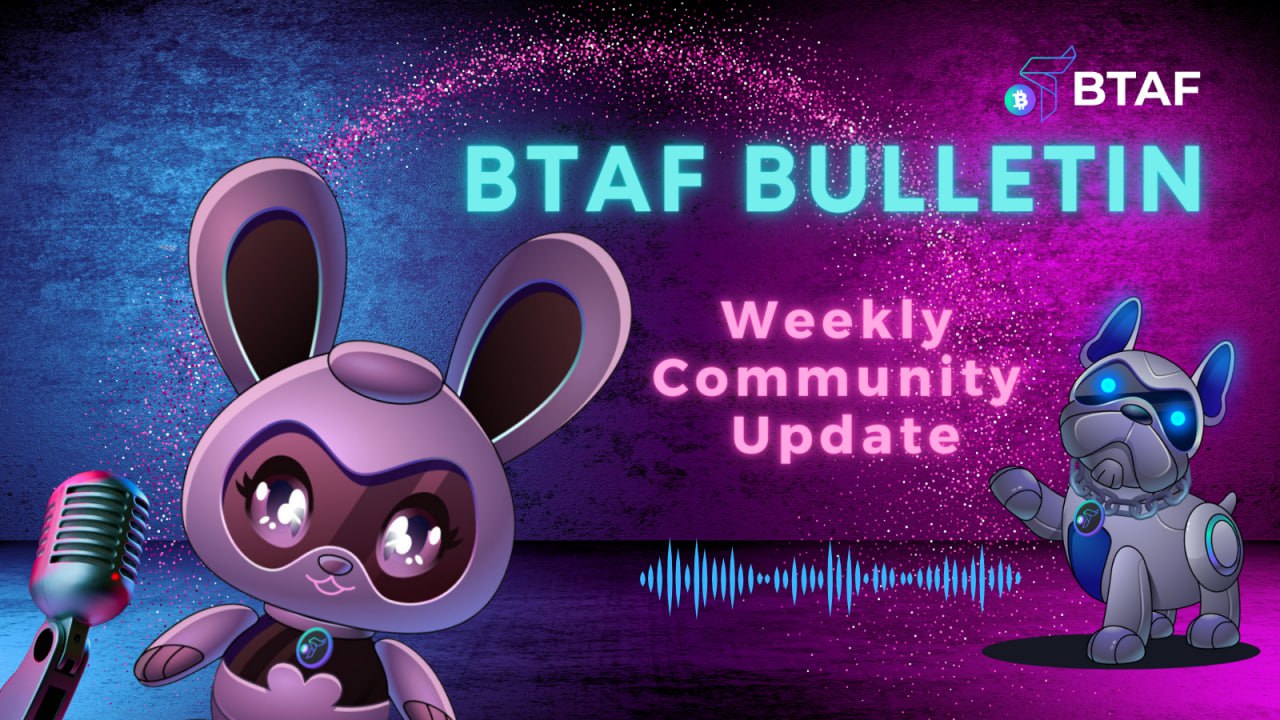 👉 BTAF BULLETIN – 10 November 2023 #45
Another week, another contract matures! 🆒🥳 And the market is looking up, too! 🔥📈
Here's a short recap of the news you need to know and things to be aware of 👇🏼
📺 Recording: If you missed last week's AMA, please watch the recording for all the announcements from then.
🐶Cyber Dogz NFTs: As mentioned in the AMA, and in last week's weekly bulletin, Tuffy has had a Blue litter! We'll definitely be updating you all in the channel on the most recent developments as they happen! 💙🐶
💎 IPO Members: Continue to keep you eye on your channel as new & exciting Coin Quest announcements are made. Always remember to DYOR and practice safe stop losses ‼️
⚡️ BTAFPay: You can use your BTAF tokens to pay for services, signals and products over at BitcoinTAF.com!
Head on over to the Online Store in your back office, and then filter the products available that one can pay for by using BTAFPay!⚡️
🥩 Staking:
👉🏼 The third staking contract, as posted earlier this week, has matured! 🥳💃🏼🕺🏻
❗️You can of course now unstake your BTAF tokens (without penalty) as well as claim any rewards that have been generated!
📣 A new staking contract will be launched shortly. But we'll be giving everyone enough time to unstake from the 3 existing contracts and get your BTAF tokens ready for this new one.👉🔥
❗️Please remember to unstake any tokens still left in the first 2 staking contracts as well, and claim your rewards there.
🎫 For any BTAF token questions around any of the above, please visit our Help Centre at https://help.btaftoken.io/ or create a support ticket HERE.
📅 AMA: The next live AMA is scheduled for Thursday, December 7th 2023 at 9am UTC.
Have a healthy weekend everyone! 😎
The BTAF token team
🐾💜