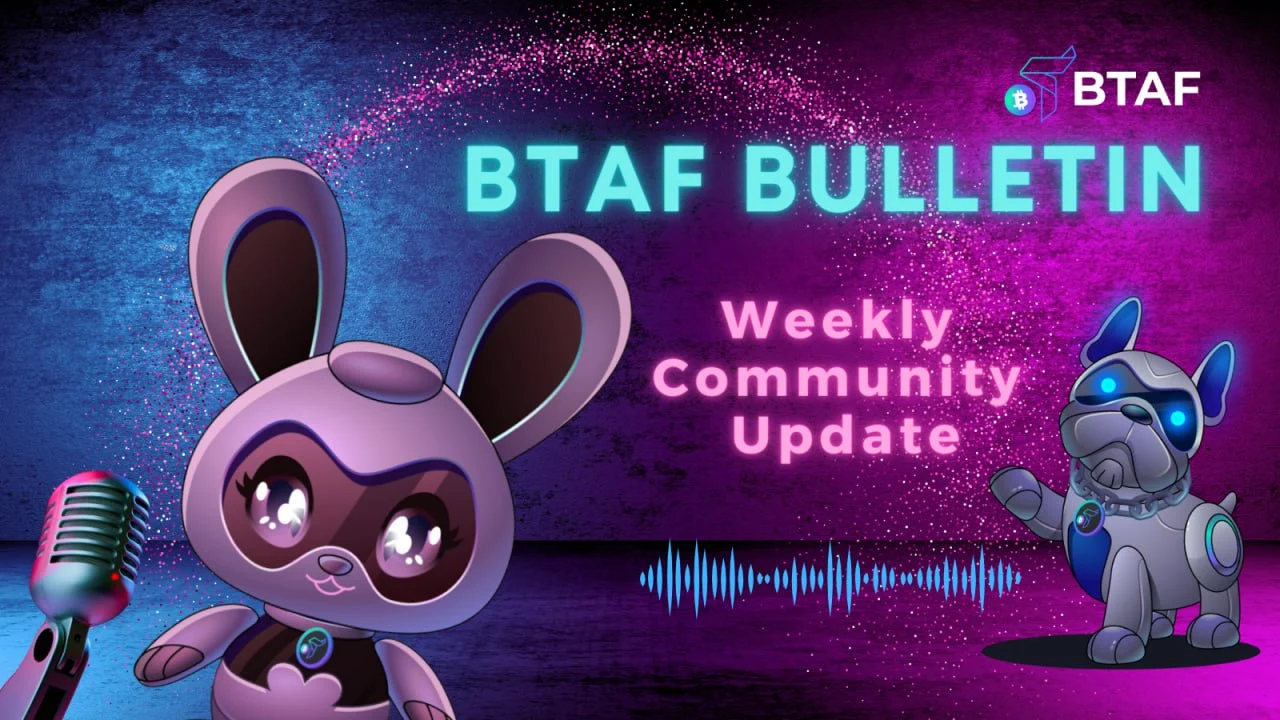 🐶 BTAF BULLETIN – 20 October 2023 #42
Well done all for successfully making it to the end of yet another week! 🥳
And like the crypto market in general, things are always ticking over here at BTAF token. Let's dive into this week's recap:
💎 IPO Members: You might recall from last week that the TOPDOGZ NFTs have moved into the CYBER BULL DOGZ palace. Our first litter from TUFFY has been born, and the puppies are growing!🐶😍
📉 BNB analysis: Great bullish movement in the past week starting from 203.9 running up to the 217.3 level. Small bull flag with breakout of current candle spiking again with support on the 211.40 level. BNB is looking very bullish with indicator confluence. Things are on point with a golden dot printing on the 12H time frame some time ago.🔥🔥🚀
⚡️ BTAFPay: Another reminder that the Ultimate DeFi training course is the latest addition to the options from which you can pay for using BTAFPay!
You can use your BTAF tokens to pay for services, signals and products over at BitcoinTAF.com!
Head on over to the Online Store in your back office, and then filter the products available that one can pay for by using BTAFPay!⚡️
🥩 Staking:
👉🏼 We are now into the 11th week of the THIRD staking contract – there are still around 16 days left in this staking contract.
A reminder, staking has been disabled with this contract as well as it is no longer viable to stake in that contract. However, your tokens will still be generating rewards. DO NOT unstake until the counter shows "0" and disappears – if you do unstake prior to this, you will incur a penalty. You can of course claim any rewards that have been generated at any point.
❗️Please remember to unstake any tokens still left in the first 2 staking contracts, and claim your rewards there.
📣 There will be a new staking contract released at the end of October/beginning of November – but more on that on our next AMA and in our official channels.
If you missed the AMA earlier this month, please watch the recording for all the announcements from then!
🎫 For any BTAF token questions around any of the above, please visit our Help Centre at https://help.btaftoken.io/ or create a support ticket HERE.
📅 AMA: The next live AMA is scheduled for Thursday, November 2nd 2023 at 9am UTC.
Have an inspired weekend all!
The BTAF token team
🐾💜