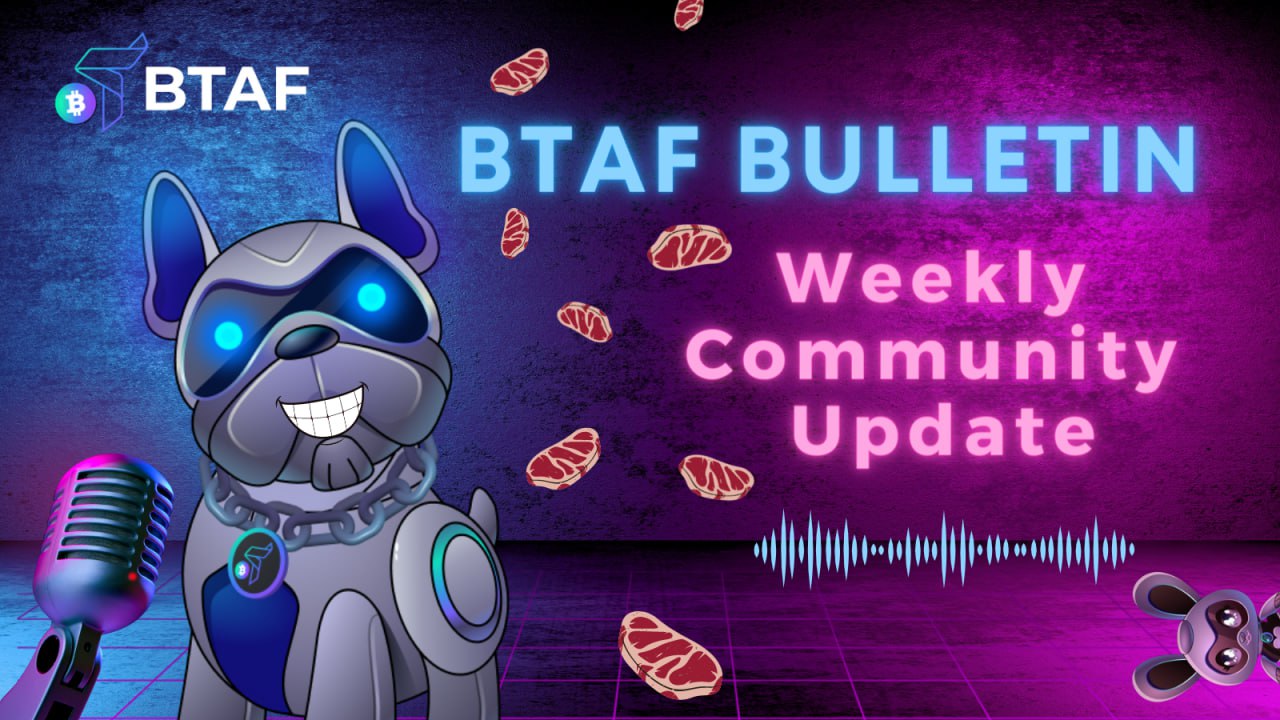 BTAF BULLETIN – 28 July 2023 #30
What a great AMA it was yesterday – and we had a bunch of BTAF token winners! 🥳
🎥 If you missed yesterday's AMA, here it is for your convenience. Do watch it as Vikki went over the current staking contract and the new one to be launched!
❗️IPO: Continue to keep your eyes on the IPO channel for all the important information that we've been dropping in there.
📉 BNB analysis:
A smaller symmetrical triangle formed on the 12H while the trend is finding support on a historical projection level of 238.1. More upside movement is expected and the break of the trendline will be a significant confirmation. 253 still remains a strong resistance weekly level.
🥩 Staking:
We are now into the 7th week of the 90-day / 35% APR contract!
The ability to stake in the current staking contract will be turned off on Monday, July 31st but DO NOT unstake until the time counter reaches "0". Your tokens will still be generating more rewards so there is no need to unstake AND if you do, you will incur a penalty.
❗️For those who haven't, please unstake from the first 90 day / 65% Apr contract. Your tokens are just sitting there not generating any new rewards.
📣 The new staking contract will be launched on 8 Aug – watch the channel for more details!
💸 The next monthly Gifting airdrop takes place early next week. If you have not yet completed your forms for the BTAF token Gifting airdrop, please do so sooner rather than later!
👉🏼 The Gifting airdrop form completion deadline is 1 Oct 2023. You all need to complete the form prior to this date in order for you all to be eligible for your BTAF token gift!
⚡️ BTAFPay: Then, as mentioned on the AMA, the next BitcoinTAF.com product that you will be able to pay for using BTAFPay is… The Ultimate Trading Course! 🥳
Head on over to BitcoinTAF.com and go to the Online Store, and simply select the product (there are a few now), and when choosing to pay for it, select BTAFPay!
🎫 For any BTAF token questions around any of the above, please visit our Help Centre at https://help.btaftoken.io/ or create a support ticket HERE.
📅 The next live AMA is scheduled for Thursday, Aug 10th 2023 at 9am UTC. More details on this to come as usual.
Happy weekend everyone!
Team BTAF token
🐾💜