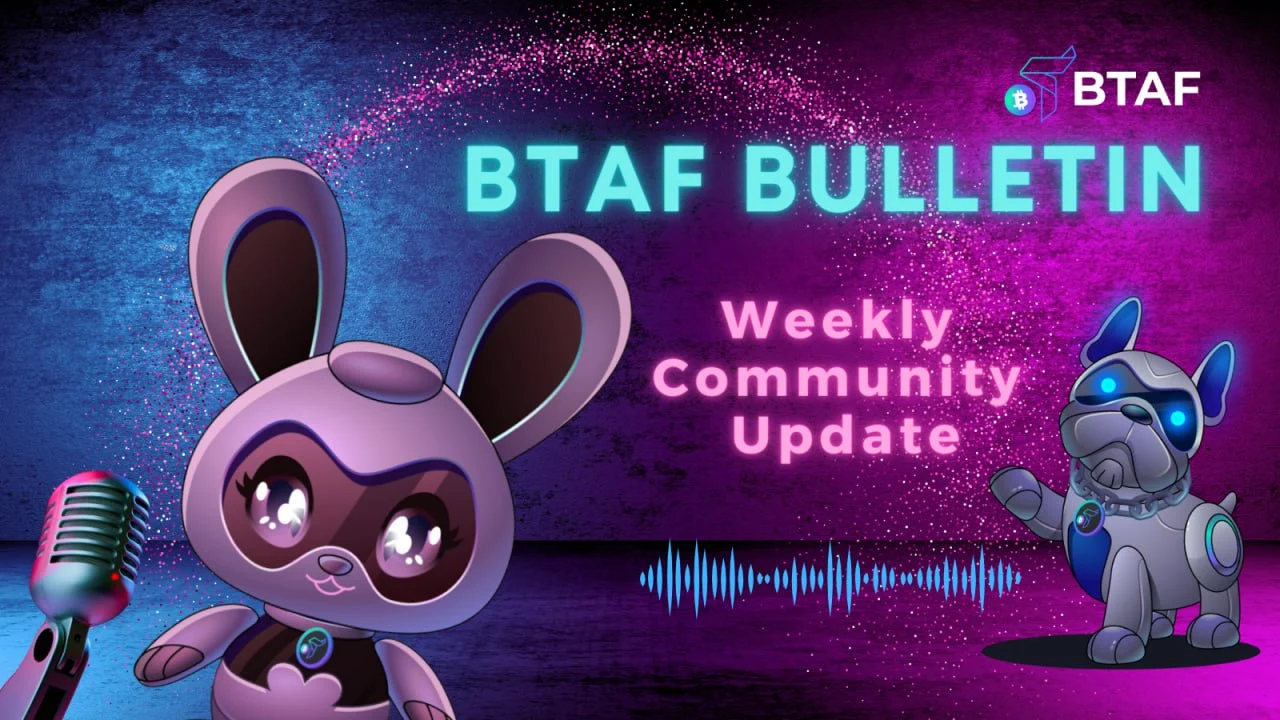 📣 BTAF BULLETIN – 29 September 2023 #39
Another week has flown by with some great results. Let's have a quick recap!
🐺 The Wolves of Rome pre-sale was a great success, and well done to all of you that managed to grab a bite of the opportunity! More details on this to follow in the coming weeks.👀
💎 IPO Members: The Coin Quest Lite hot tips continue to be dropped in your channel. Are you making use of them? We'll continue to update you with more of these over the next while of course. And we'd love to get your feedback, so drop us a support ticket.
⚡️ BTAFPay: Reminder, you can use your BTAF tokens to pay for services, signals and products over at BitcoinTAF.com!
Head on over to the Online Store in your backoffice, and then filter the products available that one can pay for by using BTAFPay!⚡️
📉 BNB analysis: More Bullish movement for BNB in the past week. Still watching the weekly strong trendline and new resistance here. Breaking resistance will be key. The trend found support on the 208 level. Good news is that we have regained support on EMA and VWAP moving averages, indicating bullish momentum. Remaining bullish on DETONATOR™B. Break of weekly trendline and 217 level will be good.
🥩 Staking:
👉🏼 We are now into the 8th week of the THIRD staking contract – there are still around 37 days left in this staking contract!
You should stake any rewards previously generated by the other staking contracts, from Gifting airdrops or other BTAF tokens that you've accumulated into this current staking contract.
Remember, the sooner you stake your BTAF tokens, the more that will be generated.
❗️Note: We will advise you over the next few days, but soon the ability to stake in this contract will be turned off as it will no longer be viable for you to do so as the amount of tokens generated would not cover any fees you would incur later on.
💸❗️❗️If you have not yet completed your forms for the BTAF token Gifting airdrop, please do so soon as the Gifting airdrop form completion deadline is 1 Oct 2023 (this Sunday)!!
You all need to complete the form prior to this date in order for you all to be eligible for your BTAF token gift!
👉🏼 The Gifting airdrop will take place on Sunday for all those eligible, so please check your wallets then.
🎫 For any BTAF token questions around any of the above, please visit our Help Centre at https://help.btaftoken.io/ or create a support ticket HERE.
🎥 If you missed this month's AMA, here is the link for it again.
🎮 Congrats again to all those that participated in this month's community game, especially to our three winners! 🥳
📅 AMA: The next live AMA is scheduled for next Thursday, October 5th 2023 at 9am UTC.
Have a relaxing weekend everyone,
The BTAF token team
🐾💜